The uniqueness of KAI Japanese Language School is it's curriculum design optimized for students from non-kanji (Chinese characters) countries as well as communication-focused lessons. Since after 1987, the school has welcomed a lot of people from all over the world have came to study Japanese at KAI. If you want to enjoy the summer in Tokyo in 2023, why don't you come enjoy KAI Japanese language School's summer courses! We have been designing a programs for students to learn the Japanese language more deeply.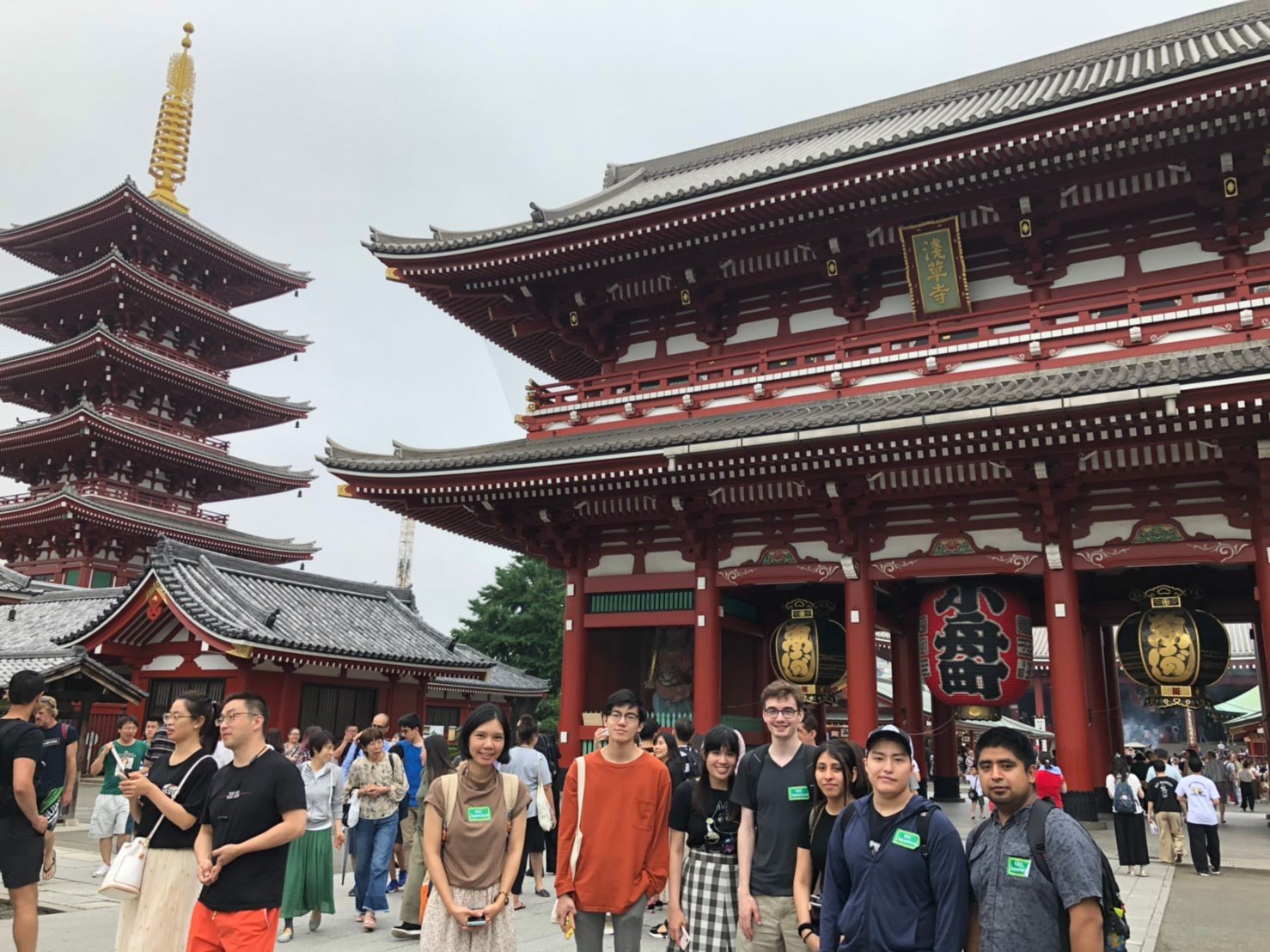 Schedule
Date: 7th of August – 18th of August 2023
Class Name
Class
Break
Activity
Conversation & Grammar
9:00〜11:50
12:00〜13:00
13:00〜
Japanese language Proficiency Test (JLPT) N2
Schedule of the day
Prices
Price (Tuition Activity Study Material)
Conversation & Grammar
¥128,000
Japanese Language Proficiency Test (JLPT) Prep Course N2
Fee includes tuition, activity, and course material. Accommodation, meals and transportation fees are not included. e.g: fare Shinohkubo station- Asakusa station roughly 390 yen
Conversation/Grammar Course Level 1 to 5 use KAI's original course materials. Conversation/Grammar Course Level 6 and Japanese Language Proficiency Test (JLPT) Prep Course use commercially available materials.
Minimum number of participants is 3.

Only those over the age of 16 can apply. If you are under the age of 18, there are separate conditions for participation, so please contact us for details.

Enjoy Tokyo
KAI is located in Shinjuku, Tokyo, the center of Japan. Shinjuku is very convenient for wherever you wish to go. You will never get bored here since there are lots of exciting places like Shibuya and Harajuku, the center of the Japanese pop culture and Asakusa with traditional Japanese tastes. We will hold a tour around the area during our summer program.
Students From Various Countries
At KAI Japanese Language School, students from all over the world are learning Japanese language. In 2022, students came from 47 countries around the world. Of these, 50% were from Europe, 9% from Asia and 24% from North America. We are experienced in teaching students from the western culture.
Student population by country in 2022
Accommodation
Please ask us for hotels or homestay if you have a request.
A program you can feel the difference in a short period.
KAI offers two courses in its summer program: a conversation and grammar course to improve communication skills and a Japanese Language Proficiency Test (JLPT) preparation course to prepare you for the JLPT N2 exam. At the end of the course, you will receive a certificate of attendance as well as a feedback sheet showing your achievements.
Conversation & Grammar Lv1-6
Fun Learning Environment
The purpose of this course is to develop "conversational skills" in a fun environment. In class, we will practice speaking and conversation extensively. You will be able to converse a surprisingly large amount of Japanese over a short period of time. The target levels are CEFR (Spoken Interaction) A1-B1.
JLPT N2
N2 Exam Preparation Course
Focusing on the essential points of kanji and grammar, this 30 hour intensive course is designed to prepare students for the JLPT N2 exam―a level on high demand for those from non-kanji countries―taking place in December. After completing the course, individual counseling will be provided based on test results analysis to enable self-directed learning.
Activity in Tokyo
Enjoy Japan with activities
One of the attractions of KAI's summer course is the abundance of activities! "We will participate in about 8 different activities over the course of the next two weeks." Here, we introduce typical activities with photos. This year's summer course is a course that includes activities. For example, Asakusa tour, Sushi making, Ninja experience and etc. After the activity, students could enjoy some other remarkable places around the area.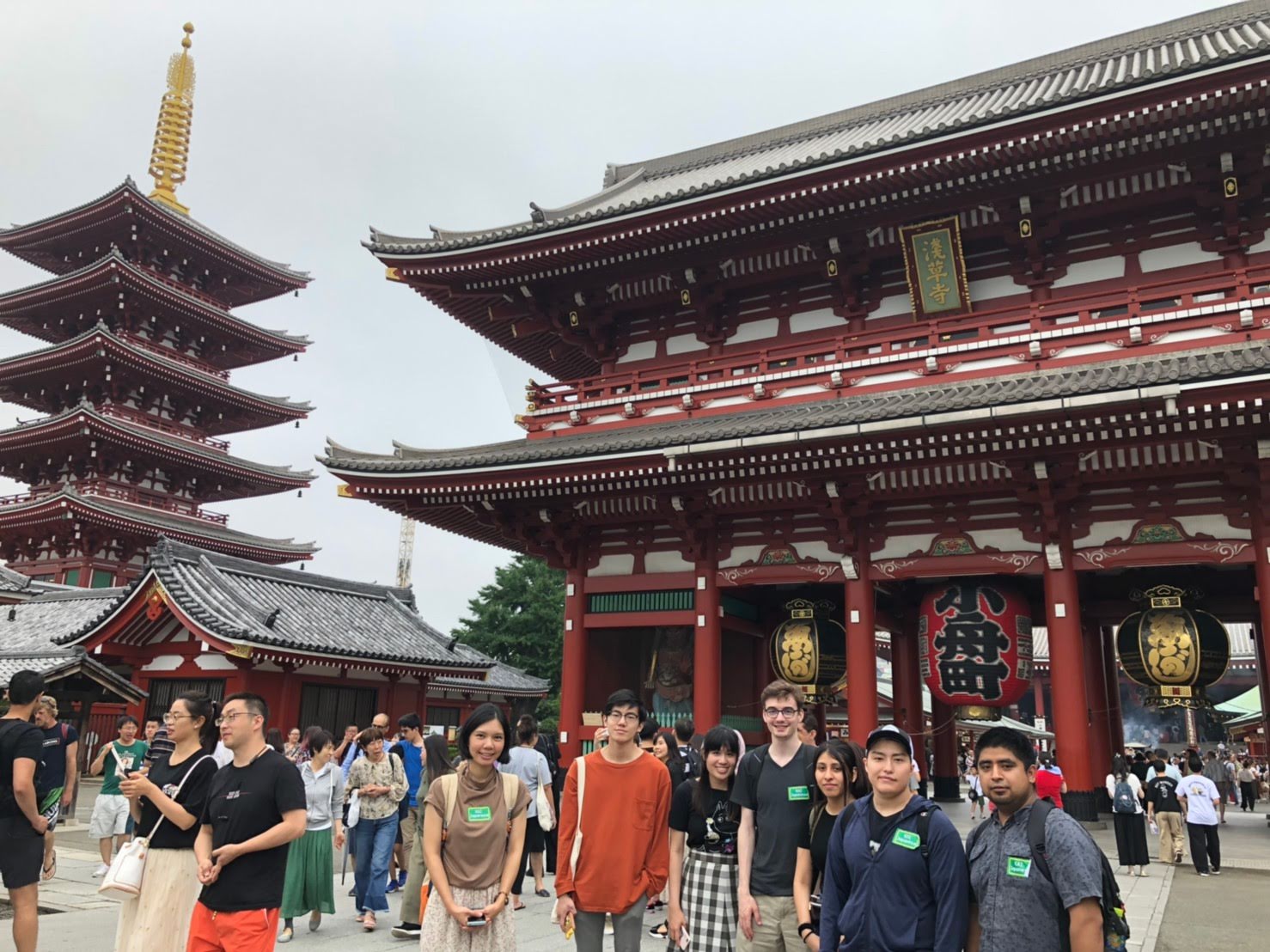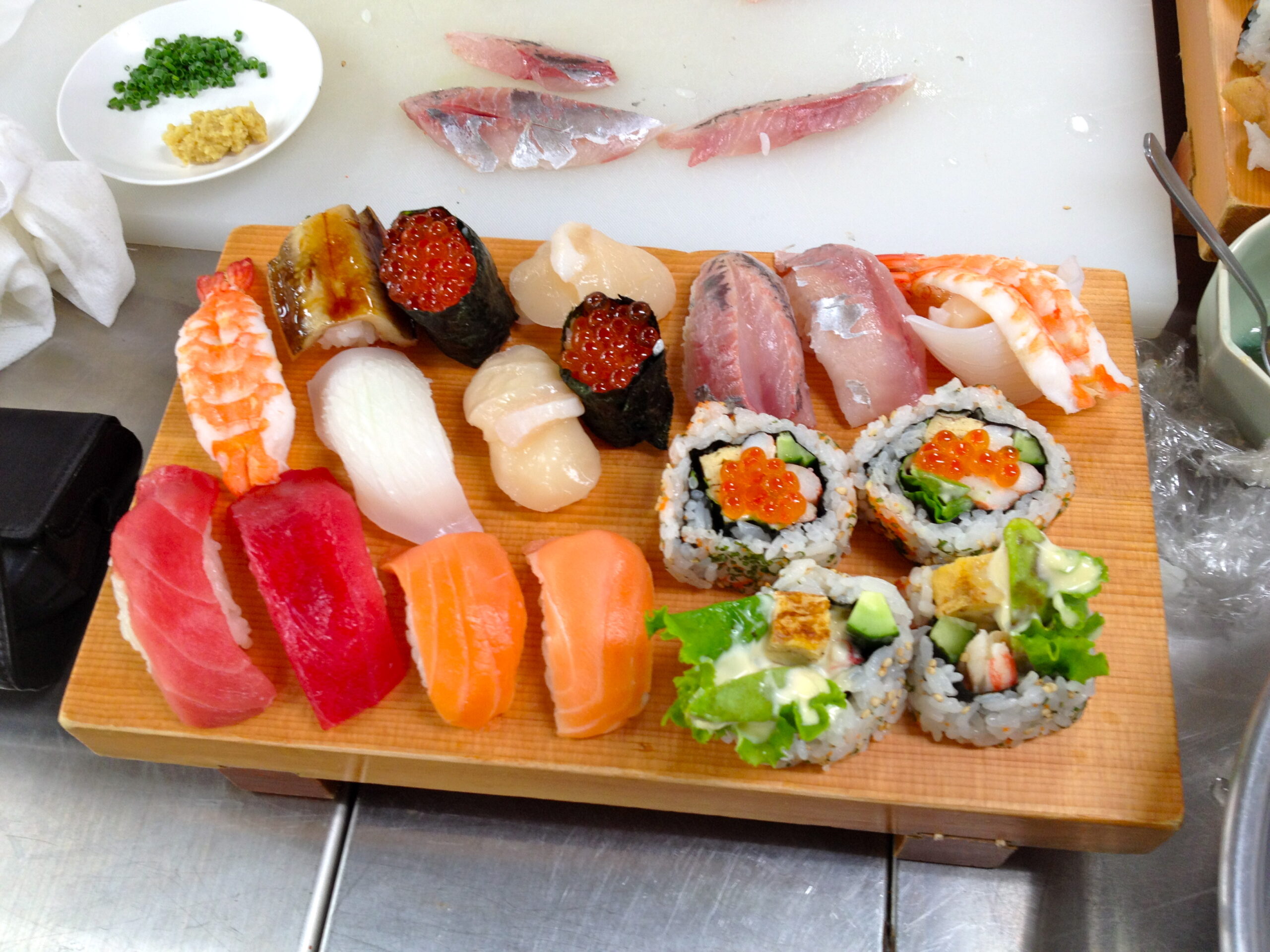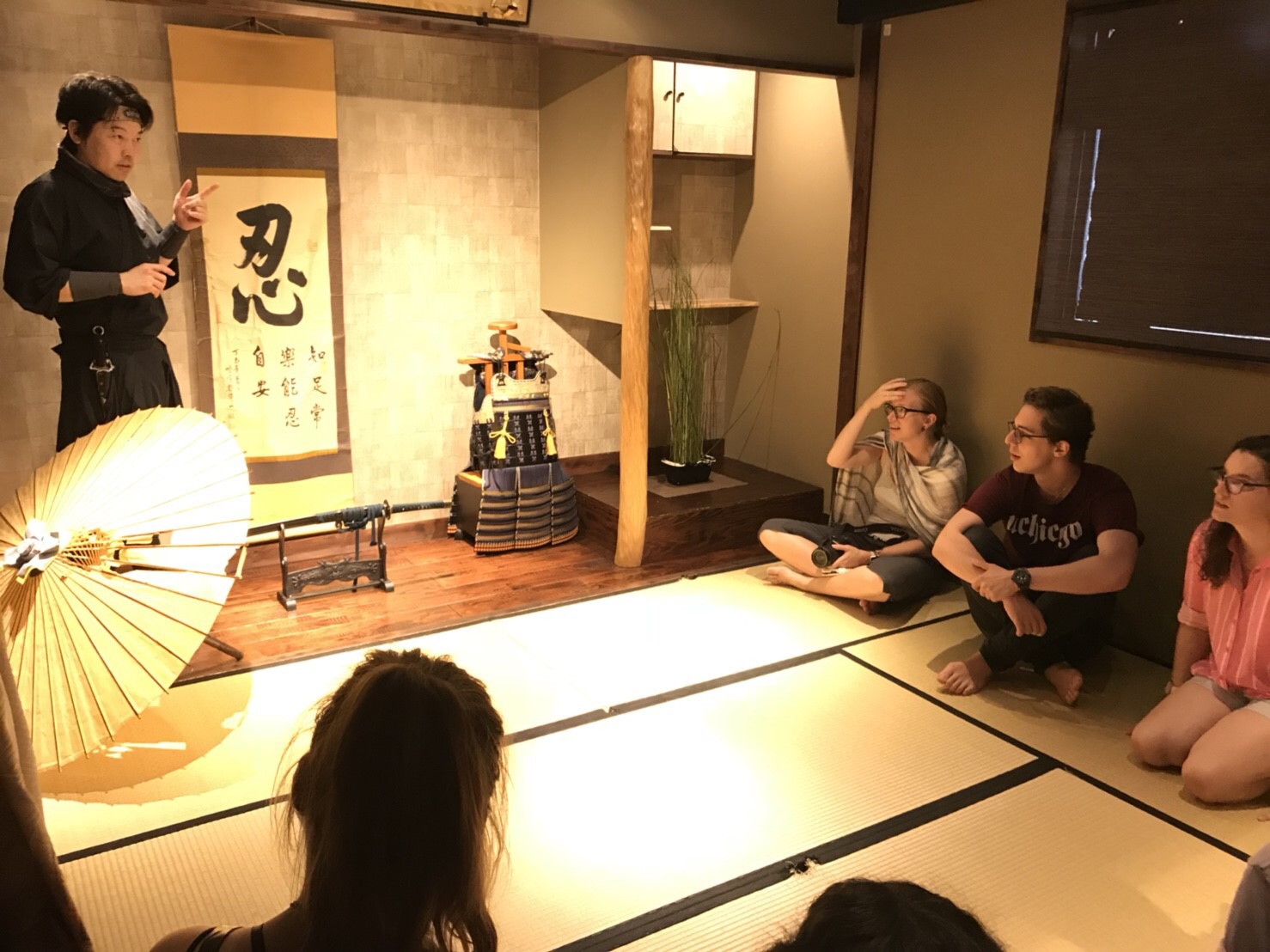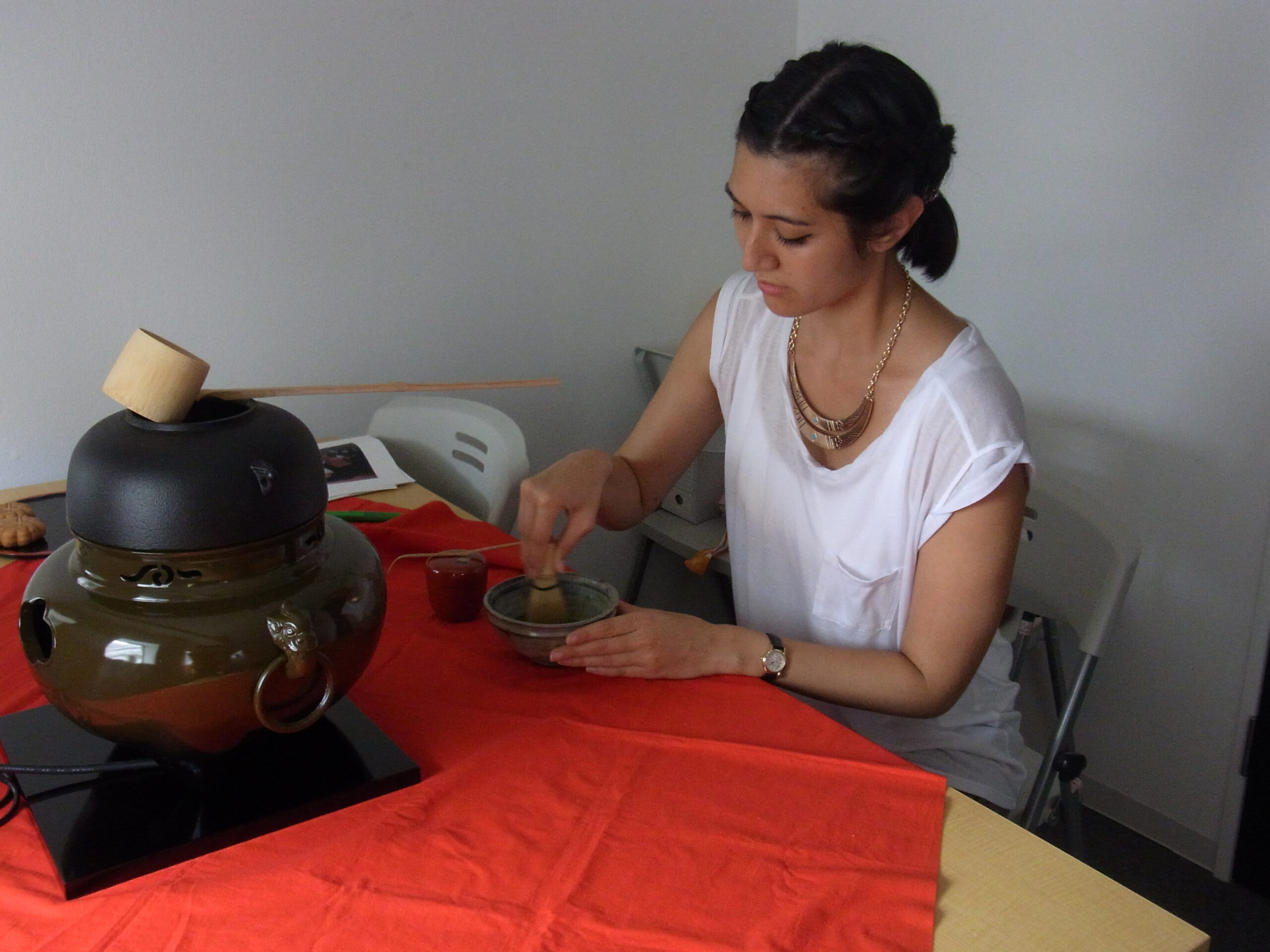 Interviews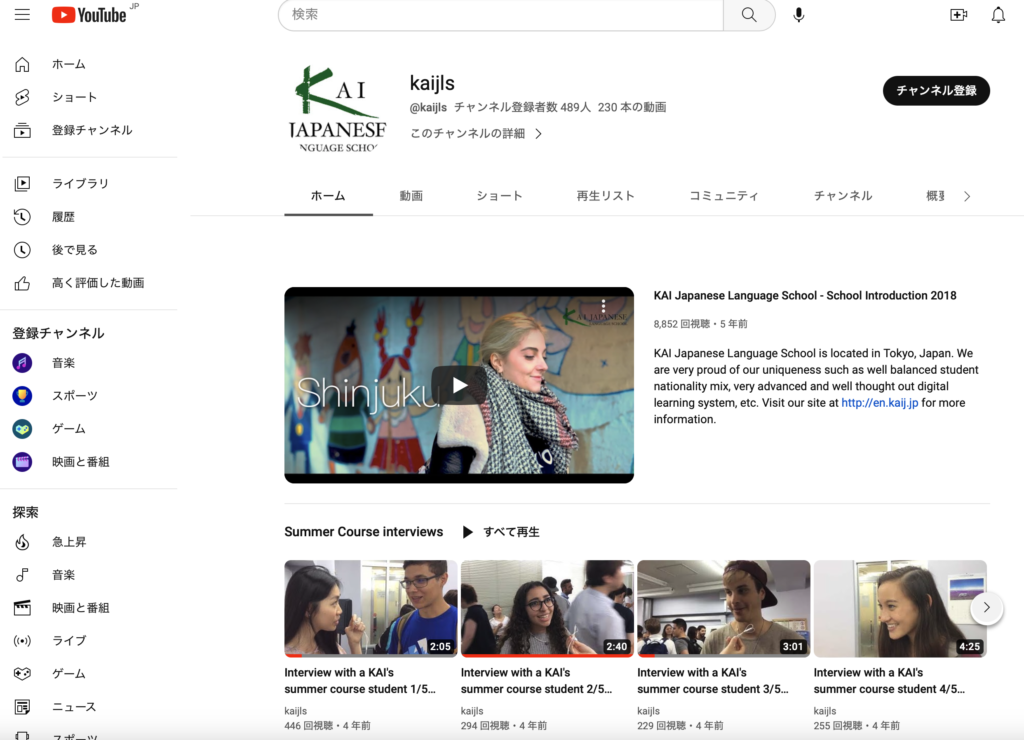 How to Apply
Please apply online via our homepage if you are interested in signing up. For inquiries, please contact us by email.
For the Conversation & Grammar Course, we will send a link to the level check test for applicants to take. Applicants should complete it within 30 minutes. Course level is decided after a short interview on the first day of the course.
Japanese Language Proficiency Test(JLPT)Prep Course applicants should send their previous JLPT exam results to us when applying. If you have not taken the exam before, please inform us and we will advise your accordingly.
Please make your payment using one of the the following. Reservation is not complete until payment is confirmed.
Payment
Payment from Overseas
Bank Transfer :Transaction fee will be borne by the applicant. For details on transaction fee, please kindly contact your bank.
Flywire: An international online tuition payment service for educational institutions that allows you to pay by bank transfer or credit card from your home country.
Bank Transfer
Credit Card(Visa, MasterCard, American Express or JCB)
Please make a payment at our school reception if you would like to pay by cash or credit card.
Cancellation
A seat for the course you apply will only be reserved after we confirm that you have paid in full amount.
No refunds will be made for cancellations after the course has started.
Applicants will bear all bank transaction fees when a payment or refund is made.
Classes may be canceled due to natural disasters such as typhoons and heavy rain. In such cases, affected classes will be substituted by other means (e.g. submission of assignments, etc.). No refunds will be made for canceled classes.
Cancel Rate
| Cancel Date | Cancellation Fee |
| --- | --- |
| By the end of June | Full Refund |
| By July 7 | 10% |
| By July 14 | 30% |
| By July 21 | 50% |
| By July 28th | 70% |
| By August 4th | 90% |
| After August 5th | 100% |
Note: All dates are inclusive