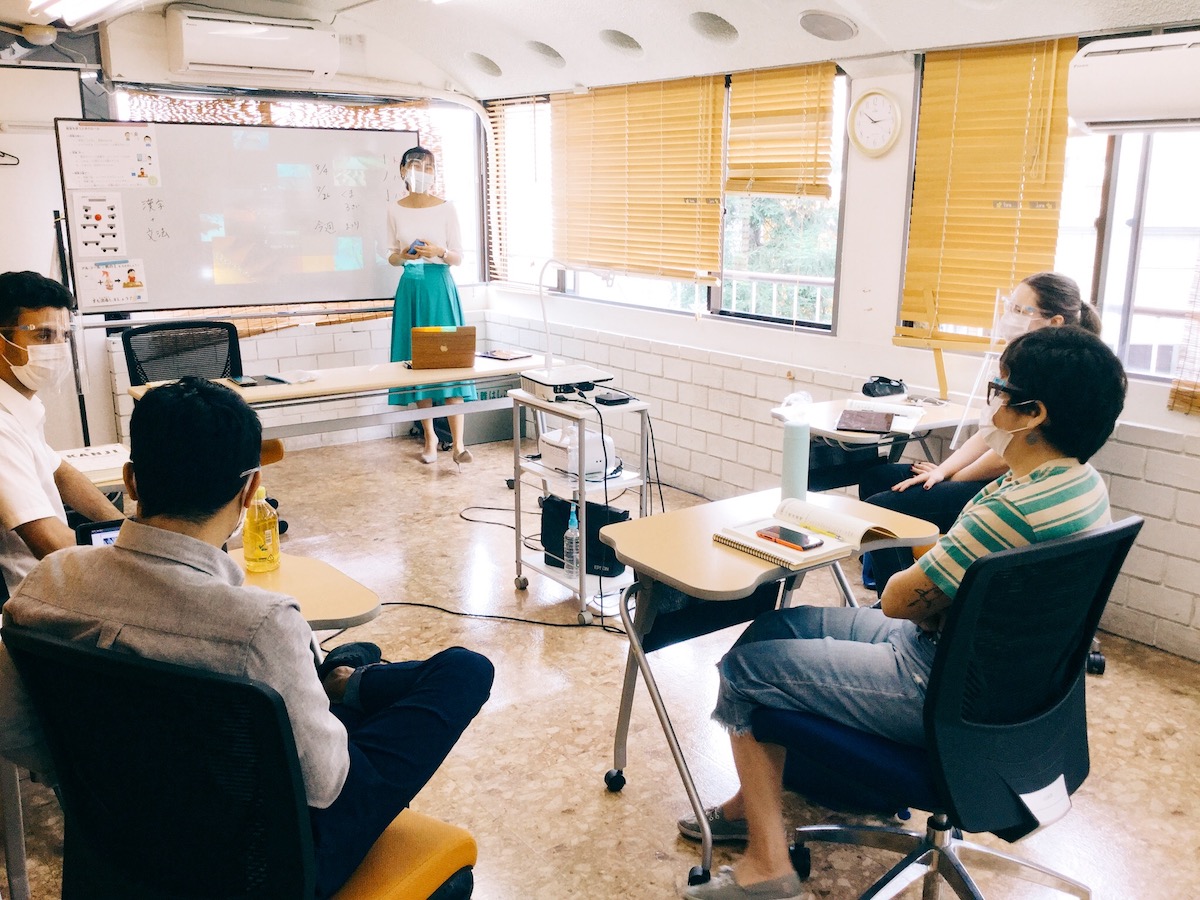 KAI Japanese Language School has been teaching classes in a blended format as a preventive measure against the new corona infection. During the summer term of 2020, each class came to school about once a week to avoid creating a dense environment for students. Further infection control measures have been taken, and starting in the Fall 2020 semester, each class will have an average of 2-3 school days per week.
The following measures are currently in place at the school
In order to avoid 3Cs (Three Cs=closed spaces, crowded places and close-contact settings), the number of students per classroom is reduced to about half.
In order to reduce the risk of infection due to 3Cs of the staff and commuting, a remote work system was introduced to spread the workload among staff.
All teachers and students are required to wear masks and all students are provided with face shields. (A face shield must be worn during conversation practice.)
Students use a special app to check their health before coming to school. Students also have their temperature measured after they arrive at school.
Disinfectant alcohol is placed at the entrance to the school and in each classroom. We encourage students to disinfect their hands when they arrive at school and to disinfect their desks and other parts of the classroom after use.
Staff disinfects the school's facilities with alcohol several times a day.
The reception desk is now equipped with an acrylic board. We plan to install the same equipment in classrooms in the future as needed.
Outside of the school days, we offer online lessons using our extensive digital resources. This allows students living abroad who are not yet allowed to enter the country to participate and allows students from all backgrounds to enjoy their studies at KAI.