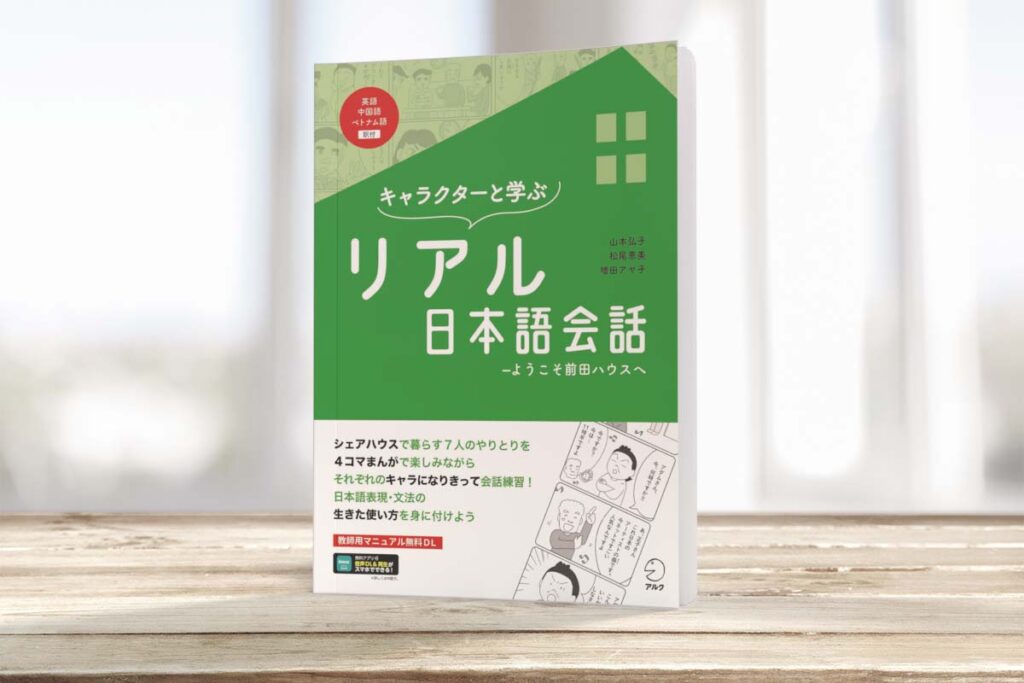 We are very happy and proud to announce that the textbook we're using at the beginner levels, Maeda House, is now a commercial book! The new title is "Real Japanese Conversation with Characters – Welcome to Maeda House". It's a little long, isn't it? LOL
The characters that have been familiar to KAI since 2006 are finally going to venture out into the world. We're really looking forward to hearing what kind of response we will get from the learners who are studying it for the first time.
The book has a four-panel comic on the left of each page, a practice page on the right, and the audio is available for download. The concept is the same as Maeda House's "Encounter – Collision – Understanding," but with many new stories.
We know many learners feel that grammar and the correctness of words alone are not enough to convey their feelings well when learning a language. It is our hope that you will be able to speak in your own way when you speak in Japanese.
Please enjoy learning Japanese with our new "Maeda House"!