Our annual event at the end of the year, new year card contest! KAI students always surprise us by their wonderful talent! And the winner's design is adopted as KAI's new year card. This year six students applied. And Gonzalo won! Congratulations, Gonzalo!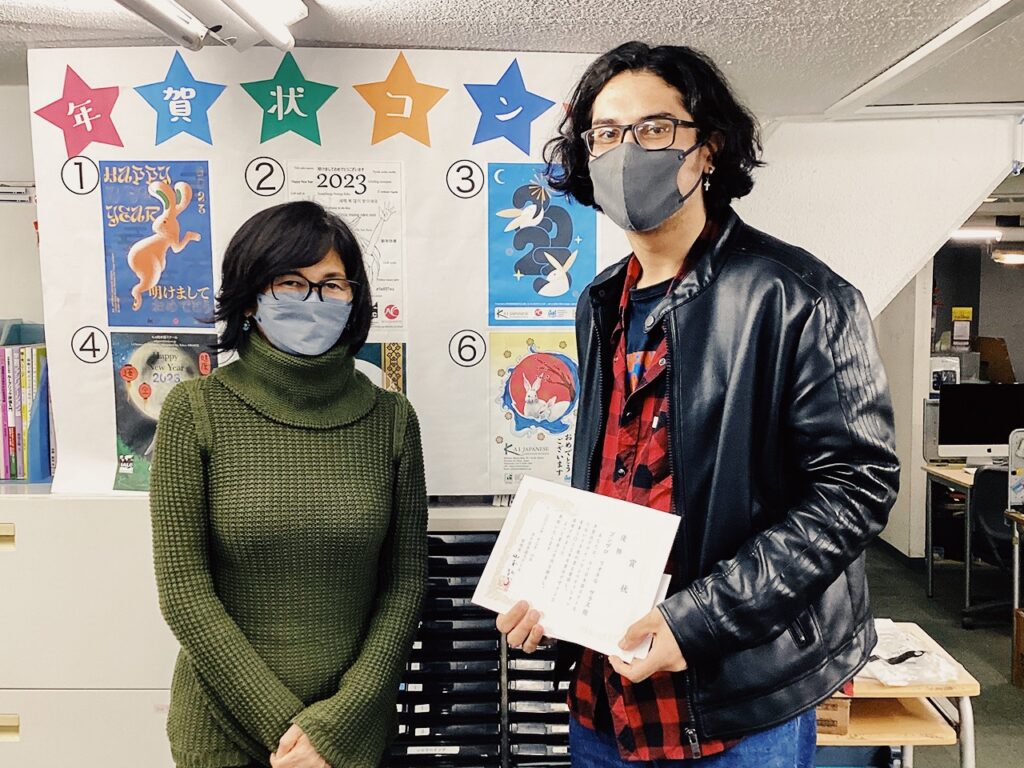 The copy right of the new year card designs belongs to the students themselves who created them.
Gonzalo
I'm a graphic designer. So when I saw that there would be a design competition I knew that I should participate.
For my proposal I did some research before start and bought a book about nengajo. The elements I choose for the card were the one's that are usually more present.
It was fun and I'm glad to had participate in this competition, thanks!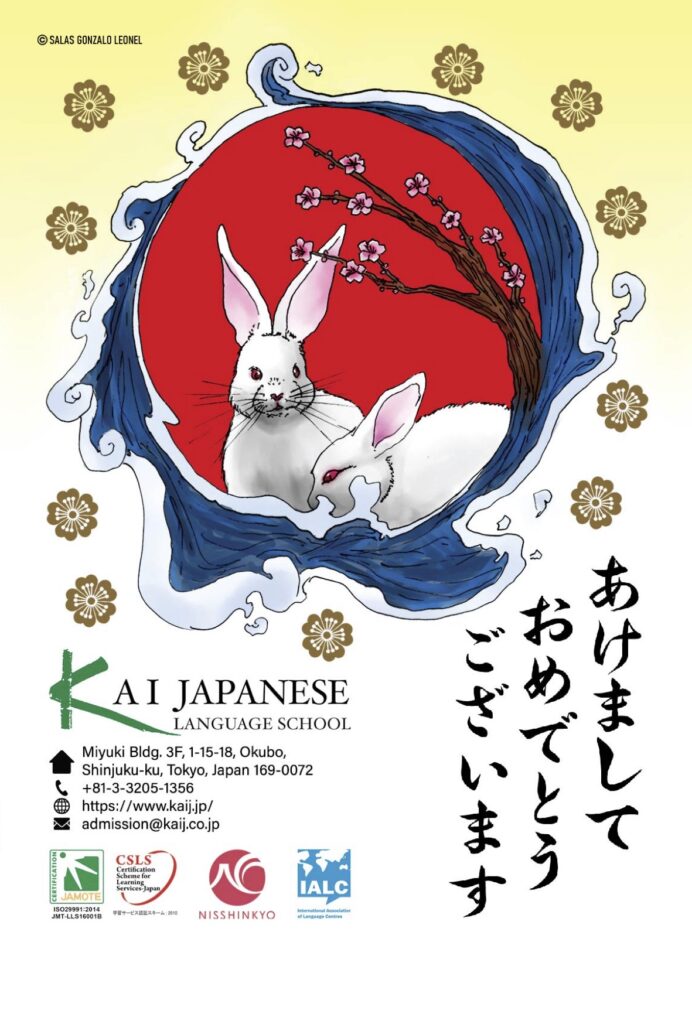 Ricardo
Kai Nihongo school asked us to portray our own vision of the school and to come up with an original design inspired on the next year 2023 symbol: うさぎ.
My idea was to use vivid colors and a playful typography along with a jumping うさぎ that could fulfill every student new years wishes.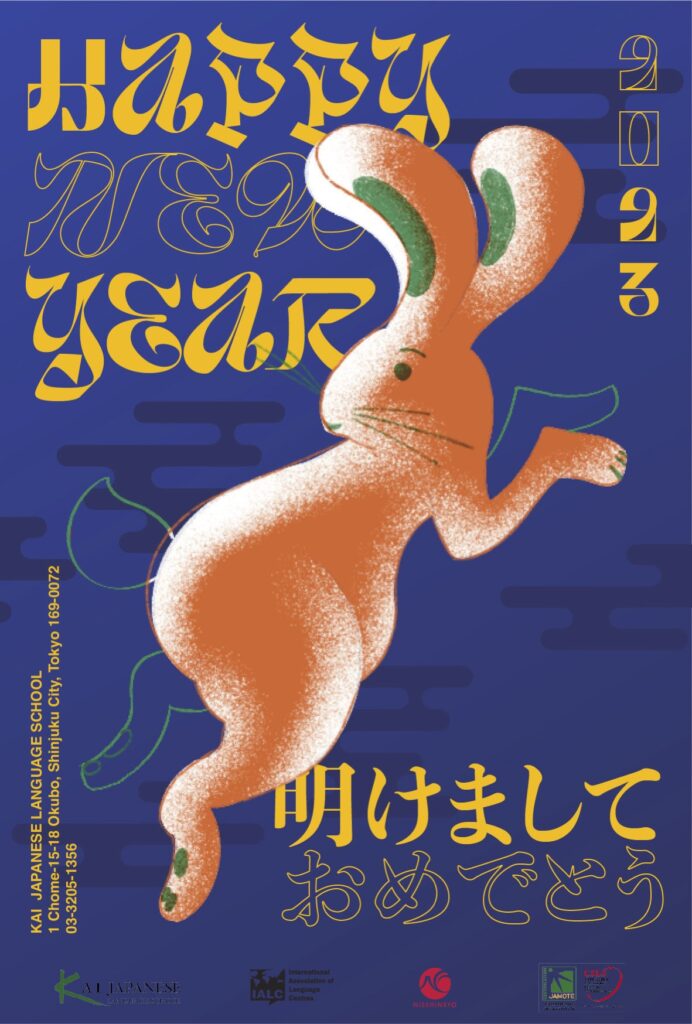 Anonymous
Since I enjoy learning Japanese at KAI. I wanted to visualize that by a that drawing, despite not being good at it.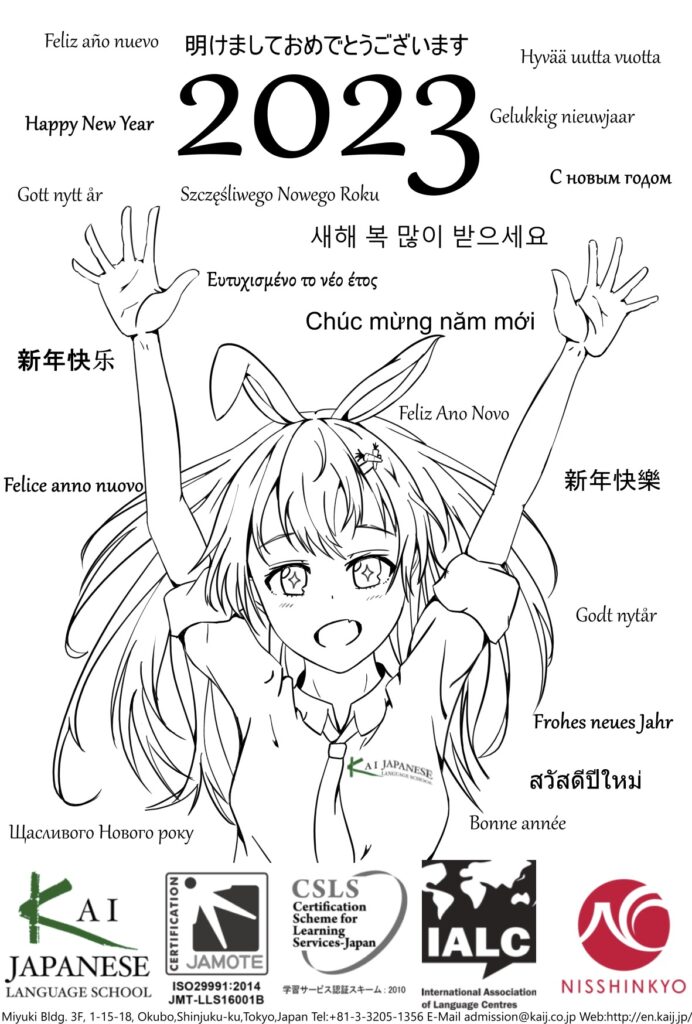 Elena
I've chosen a simple and minimalist design to represent the advent of the year of the rabbit. Two white rabbits celebrating the approaching of the new year by cherishing their home, which, according to the legend, is the moon. That's because it doesn't matter where we are or who we are with right now: our home will always be our home!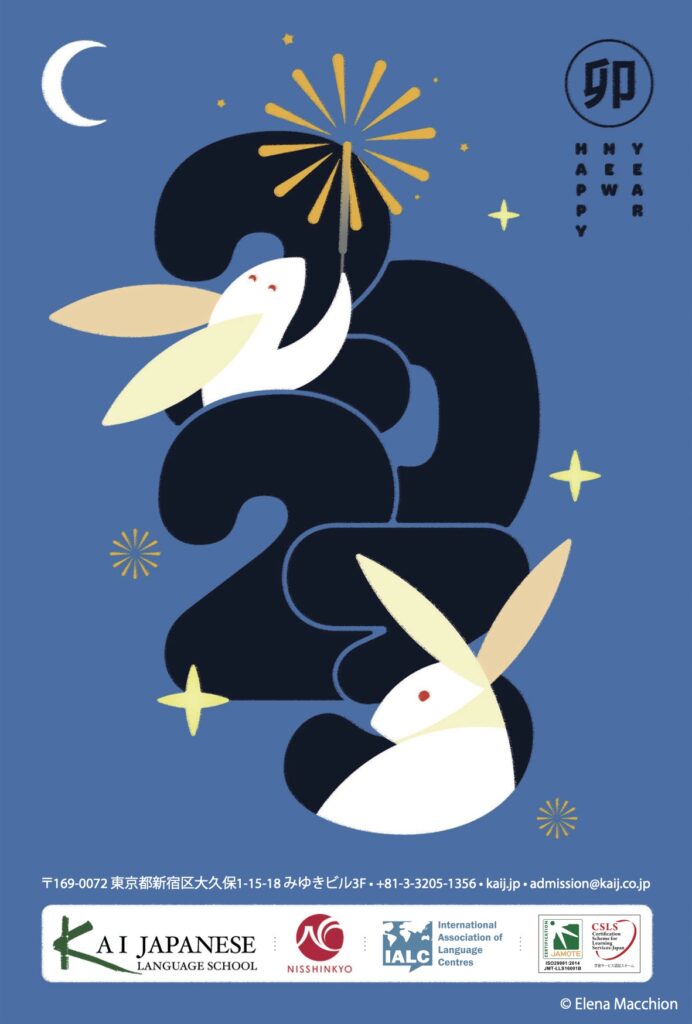 Sergio
When I heard about the contest I was inspired by the year of the Rabbit. The rabbits looking at the full moon represents hope for the future and new beginnings.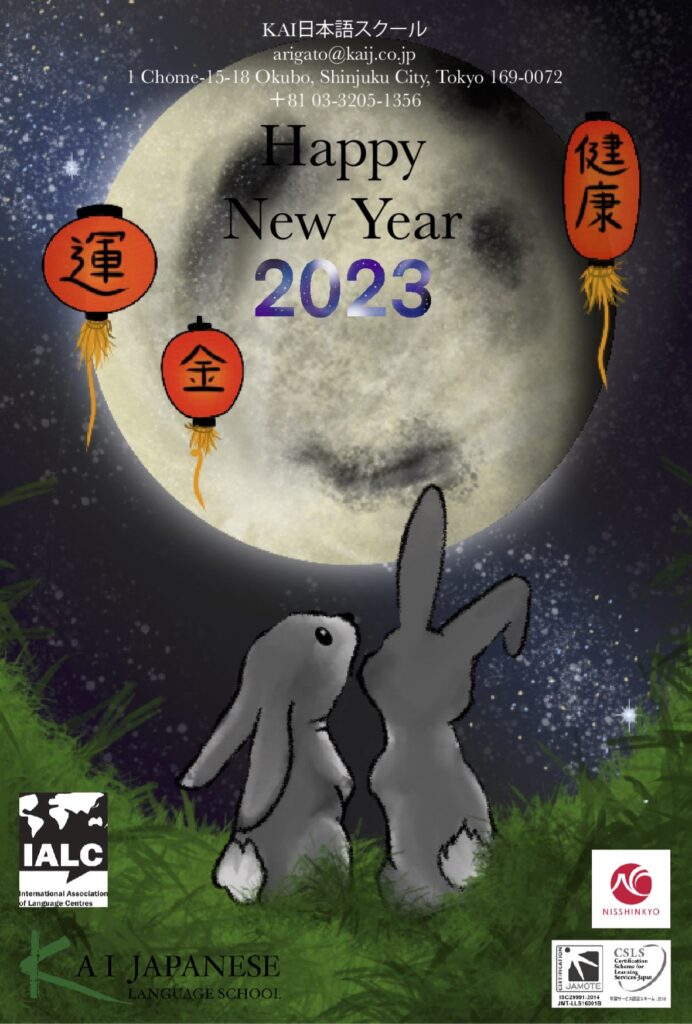 Pedro
Since I have never experienced a new's year celebration far from home, this artwork was my attempt to find out what are the common elements between different cultures about this date. I tried to bring some asian and african elements along with the main japanese art style (which is my favorite). Hope you all like it and have a wonderful new year.